Shaun Hughes  – Writer/Director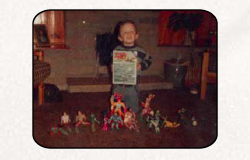 Shaun Hughes is a Scottish filmmaker with an MA in Film Directing (awarded with distinction) from Screen Academy Scotland, and an MFA in Fine Art. His graduation film No More Shall We Part won a BAFTA New Talent award for Cinematography. He has been nominated for two other short films. Shaun's work has played in domestic and international film festivals including Reykjavik Int'l Film Festival, Aesthetica Short Film Festival, and Glasgow Short Film Festival. In 2013 Shaun was one of ten Directors selected for GMAC film's Foot In The Door programme, where he met Producer David Brown. Shaun was an active participant in both Reykjavík and Edinburgh International Film Festival Talent Labs in 2015. After making the shortlist for Scottish Shorts 2016 Shaun has recently completed a self funded short, The Hanging Branch, which will begin it's festival run soon. Shaun is currently writing his first feature film.
https://vimeo.com/shaunhughes
Alysia Maciejowska – Producer
Alysia Maciejowska's recent producer credits include sci-fi short Perfect Worlds (w/d. AJ Sykes) and Going Away (w/d. Simon Price). She has produced & directed films for corporate clients and prior to that worked in the camera dept as a Clapper Loader, Focus Puller and Operator on features, dramas and commercials, including Puffball (d. Nicolas Roeg), Low Winter Sun (d.Adrian Shergold) and Spooks s4 (d. Alrick Riley/Antonia Bird). She graduated from Glasgow University in 1999 with an MA (Hons) in Anthropology and Film & Television Studies and spent one year at Melbourne University, studying Cinema Studies. In 2005 she founded the practical how-to and advice platform for women BookshelfBoyfriend.com, and later managed and developed social enterprises in the cultural sector, before setting up a digital marketing agency. She participated in GFF17 Film Producer Accelerator & EIFF17 Talent Lab.
Dave Brown – Producer
David Brown has worked in film and television since 2006. His debut short, A Bird in the Hand, won the 2013 Glasgow Southside Festival and was screened around the world. He has gone on to produce the BAFTA nominated Blue Hour, the period drama Family Portrait, which was screened in competition at the London Short Film Festival 2017 and at Glasgow Short Film Festival, and the live action/animated short The Inescapable Arrival of Lazlo Petushki, which  won the 2017 Scottish BAFTA for Best Short Film. David has also production managed The Rat King for SFTN and has worked on a range of other film productions as an Assistant Director and Production Assistant, including The Outlaw King. David was also part of the 2017 EIFF Talent Lab and was selected for the Foot in the Door development course by GMAC Film, as well as the Producer Accelerator Programme through Glasgow Film.
Andrew O'Connor – Director of Photography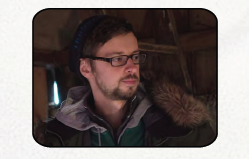 Andrew O'Connor is a freelance Director of Photography and lecturer at Screen Academy Scotland. Currently shooting his first feature, he has worked as a freelance DoP, Operator and AC on a variety of productions including shorts, documentary, music videos and commercials. His shorts have been broadcast by BBC Wales and S4C, and screened at festivals including, EIFF, GSFF, LSFF, Raindance, Encounters and Aesthetica. His short Fi A Miss World received a Welsh BAFTA nomination in 2014 and his previous collaboration with Shaun Hughes, The Still Heart Beating was nominated in 2015 for a Scottish BAFTA New Talent Award for his cinematography.
Florian Nonnenmacher – Editor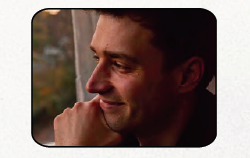 Florian Nonnenmacher began his editing career in Munich, Germany, working for TV production companies such as MET Film and TV Production Ltd and Bavarian Broadcast Corporation. Wishing to concentrate on film he moved to Glasgow, Scotland, to undertake the Digital Film and Television course at the Royal Conservatoire of Scotland. Upon graduating Florian worked as editor on several drama and factual films that have screened nationally and internationally, including the award winning short films The Inescapable Arrival of Lazlo Petushki, 1745, The Third Dad and Hula, and Edinburgh International Film Festival's 2015 closing feature film Iona.
Matt Cameron – VFX Lead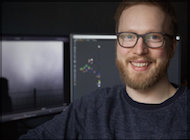 Matt Cameron has been active in the world of visual effects since 2008. He studied at Duncan of Jordanstone College of Art and Design, graduating in 2010 with a first class BA honors and an MSc in 2011. His graduation short Meta (2010) was nominated for two BAFTA Scotland New Talent Awards in 2011 including technical achievement for VFX. Matt has worked as a digital artist on films such as Dunkirk (2017), Star Wars: The Force Awakens (2015) and Interstellar (2014) working with London based companies including, Double Negative, The Mill, Escape Studios and Industrial Light & Magic. Throughout this time he has maintained relationships with various Scottish production companies including Blazing Griffin, recently working as Visual Effects Supervisor on their feature Anna and the Apocalypse (2017).
Andrea Boccadoro – Composer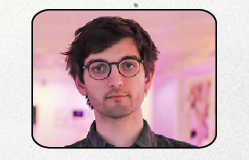 Andrea Boccadoro is an award-winning composer for film, theatre and visual media. Born and raised in Rome, he moved to London in 2013 to attend the Royal College of Music, where he received a Distinction MMus in Composition for Screen. Commissioned by film productions and games developers he has worked on projects supported by Creative Europe, Bravo FACT, Film London and The Hospital Club Foundation. Recent work includes a score for the feature Speaking in Tongues (d. Nathan Deming, USA). In 2015, Andrea won a Jerry Goldsmith Award for his chamber piece Song For Adele. His film score for The Porter Brothers (d. Wilhelm Kuhnhe) was a 2016 Jerry Goldsmith Award nominee for 'Best Original Score for a Feature Film'. www.air-edel.co.uk/representation/andrea-boccadoro/
Elevator Audio – Sound Design and Mix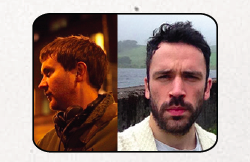 Elevator Audio is the partnership of audio post engineers, Jack Coghill and William Aikman. Working primarily out of their 5.1 dubbing theatre at Glasgow's Glue Factory, they have a broad range of credits from feature film, documentary, broadcast drama and large scale museum and art installations. Both have Masters degrees in Sound and years of experience working in the industry, including stints in post houses Savalas and 422. Recent work includes 1745 (Gordon Napier) and Creeling (Sam Firth). They are confident they can work with Shaun to bring to fruition his vision and produce a world-class sound mix for Bunny. www.elevator-audio.tv
Our wonderfully hardworking and skilled crew who joined us on the shoot were lead by the following talented HODs:
Rebecca Hamilton – Production Designer
Stuart Thompson – Prosthetics Designer
Ana Cruzalegui – Make Up Designer
Katy Lonsdale – Costume Designer
Gary Doig – Sound Recordist
Sam Smith – 1st Assistant Director
Filming Crew
We will list our shooting crew here shortly!