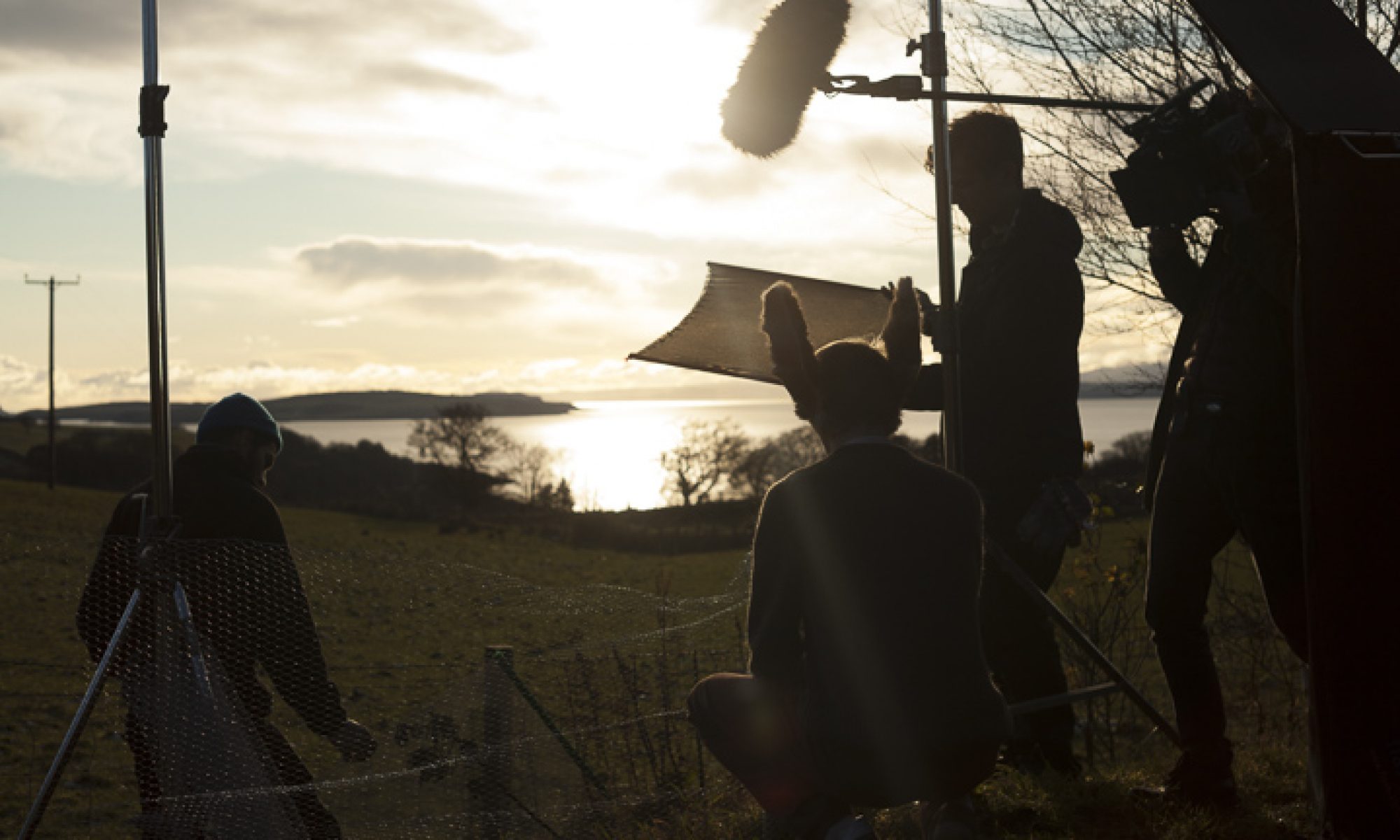 Principle photography was completed in December 2017. We filmed over six days on location in Glasgow and on the West Coast of Scotland. Our main location was a small caravan park at Upper Skelmorlie in North Ayrshire overlooking the beautiful Firth of Clyde.
Faced with limited daylight hours and every type of weather the Scottish Winter could throw at us, it was a tough but enjoyable shoot. Against the odds, everyone maintained amazingly good cheer and we completed the schedule on time!
We were fortunate enough to receive development support and £15,000 of production funding from the Scottish Film Talent Network (part of the BFI Network) under their Scottish Shorts 2017 scheme. But we always knew this was going to be an very ambitious project, including the need for prosthetics and special effects, and that those funds wouldn't get us beyond the main production phase.
We are extremely grateful to have had the support and encouragement of our wonderfully talented cast and crew. We could not have got this far without that support and now we are looking for further funding to help get us through the final phase and finish the film.
What's next?
The Short Film 
We're in the post-production stage of the short film version of Bunny. It is currently in the edit with Florian Nonnenmacher, and under the guidance of Matt Cameron we're getting ready to make a start with the VFX work. All the while Andrea Boccadero has been composing some beautifully mesmerising ideas for the original score. We are set to deliver the completed short film to SFTN at the end of March, at which point we will start submitting it around the Oscar/BAFTA recognised festival circuit.
The Feature Film
There is so much more to explore in the characters, themes and story behind Bunny and the world in which Buckley lives. We are currently working on creating the feature version and Shaun is writing the treatment for the film.  We have been supported by SFTN on the Skillset subsidised Shorts2Features scheme where we have been working on the development of the project. We feel really privileged to have been allocated producer Diarmid Scrimshaw (God's Own Country, Tyrannosaur, Journeyman) as our mentor, who is helping to guide us through this early stage of development.